Electrical Construction
Commercial construction projects are lengthy. When you need electrical systems installed, we can meet your requirements on time and within budget, every time.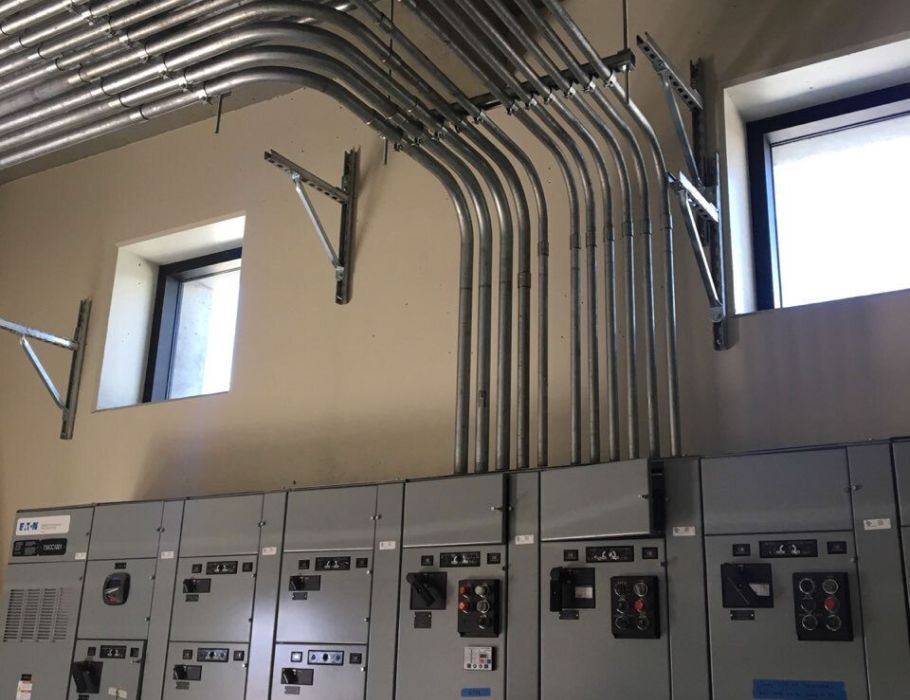 Why Hire Us?
You're in good hands when hiring us for your new commercial builds because we have:
Strong Relationships
We've been building strong relationships with distributors for decades and can offer cost-effective pricing on all materials.
Reliable Management Team
Our reliable project management team actively oversees field teams from project start to completion to include schedule development, project team selection, project status, labor scheduling, budgeting, and status reporting.
Experienced Union Crews
Our experienced union crews and our relationships with sub-contractors enables strong team interaction and innovative problem solving for the duration of the project.
Fresh Water Treatment facilities
Wastewater Treatment facilities
Marinas
EV Charging stations
Institutions (Schools, Colleges, Jails, Hospitals)
Industrial and Distribution facilities
Additional Services
Service & Maintenance
Our service team is here for you with the solutions and experienced personnel to minimize any downtime.
Design/Build
You can rely on us to complete commercial projects of any size with design-assist, design/build, or full electrical design.